Let your pet's colors shine !
with dried BSF larvae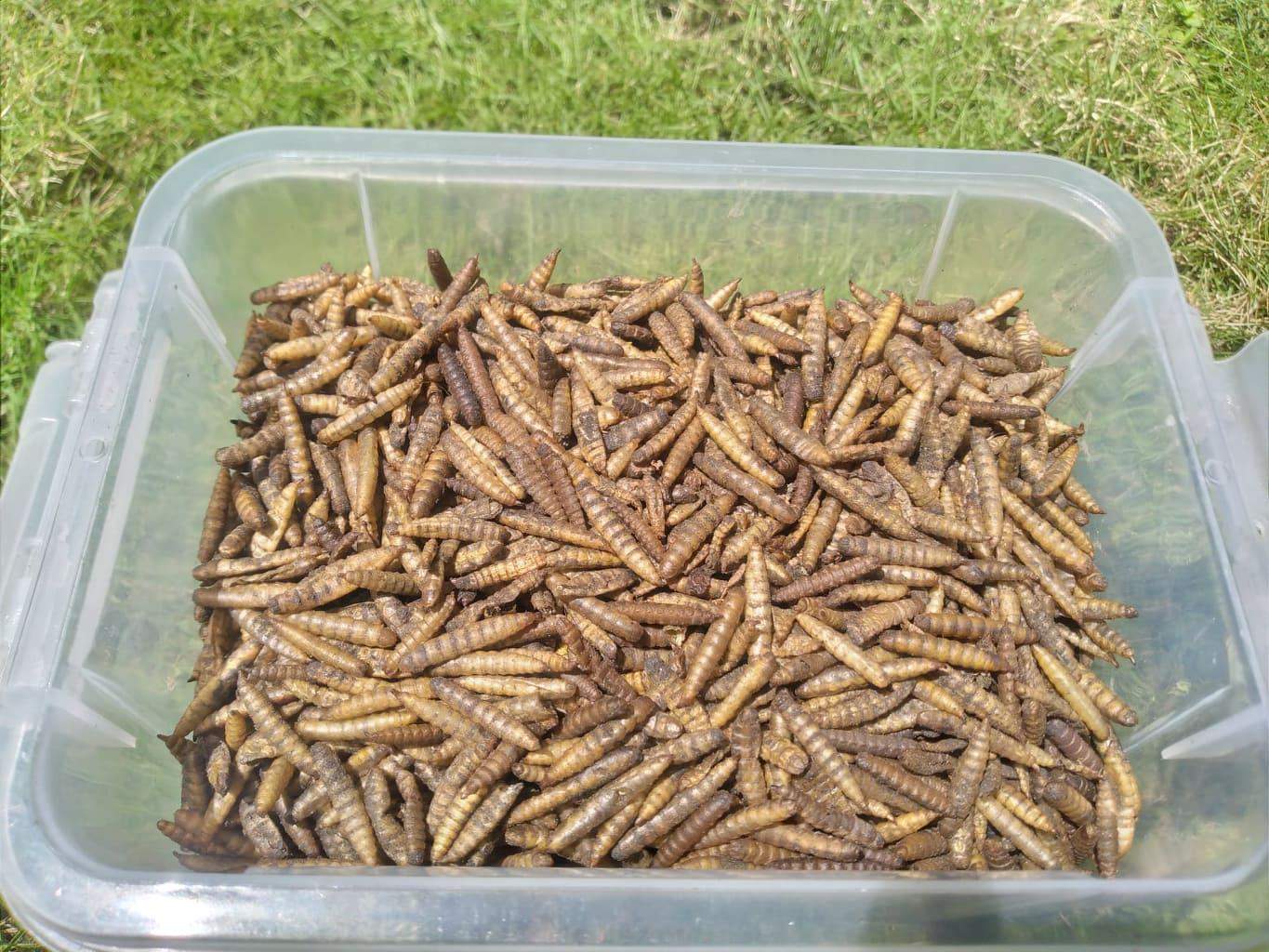 Your pets will love this locally and sustainably produced feeds.
Dried through a rapid process to keep their nutrients and they become nice and crispy,
Extended "shelf life",
With 50% protein, including Lysine, rich in Omega (3, 6 and 9) fats and in calcium
– they are healthy for bones, hearts and skin – and enhance your pets colors!
Recommended for carnivorous fish, birds, reptiles and small mammals,
Incorporate into their daily rations.
Contribute to protecting the environment when feeding your pets!

Nutrition content
Protein : 50%, of which Lysine (3.4%), Arginine, Methionine, Leucine, Threonine and other proteins
Fats : 22% - of which half are Omegas 3,6 and 9
Calcium : 5%
Phosphorus : 1,5%
How to order
You can order this product by pm or calling us on 0927 8512874.
Or through our Facebook FB LimaDOL