Bulk BSF larvae
The best protein source - for your animals, your customers and the environment.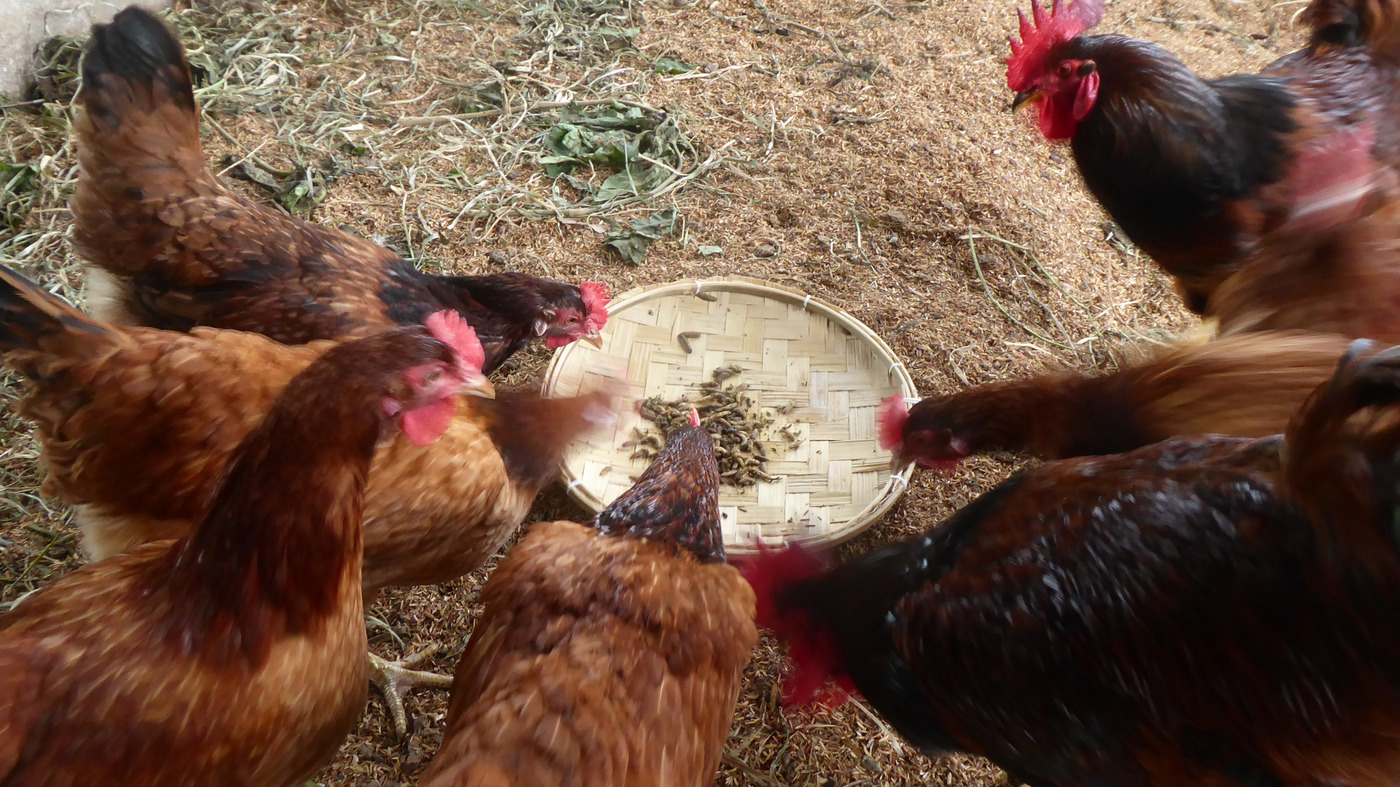 A perfect addition to obtain fast growing, healthy animals for meat or eggs,
A better amino acid profile compared to Soyabean meal,
Improves the health of your animals:

the high Lauric acid stimulate non-specific immune response,

High Omega fatty acids are good for the heart,
High Calcium is good for the bones, egg shells, feathers and scales, enhancing the colors,

Replaces 50% of the conventional feed with BSF for Poultry,
Some even claim that the eggs from chicken fed on BSFL taste better.
BSF Larvae are the perfect replacement for unsustainable fishmeal!

Nutrition content (dry matter)
Protein : 50%, of which Lysine (3.4%), Arginine, Methionine, Leucine, Threonine and other proteins
Fats : 22% - of which half are Omegas 3,6 and 9
Calcium : 5%
Phosphorus : 1,5%
Sold in Bulk - Minimum 5 kg
Price 65 Pesos per kilo + transport within Davao region.
Possibilities for retailers / inquire with us directly.